It is the largest institution in the country in the field of astronomy, astrophysics and the space science with a long professional tradition. The research covers a wide range of topics; from the immediate environs of the Earth, stars, exoplanets, to distant galaxies and black holes in their cores.
The research activities are carried out in four scientific departments (Solar, Stellar, Interplanetary Matter, Galaxies and Planetary Systems).
The AI ASCR is involved in a broad international cooperation, in recent years carried out namely in the frame of the European Southern Observatory (ESO), the European Space Agency (ESA) and Seventh Framework Programme (FP7), and in many bi-lateral collaborations with partner institutions in Europe and overseas.
The research staff at the AI ASCR is composed from experienced researchers in various branches of astrophysics. Since the institute is oriented to basic research the main scientific output is in the form of many (around 100 per year) original papers published in the international impacted peer-reviewed journals. The senior researchers also take part in teaching at universities, namely the nearby Charles University in Prague.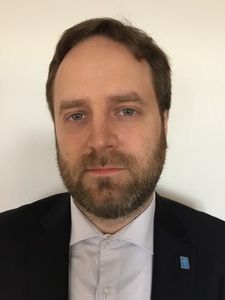 Petr Kabáth
PI main coordinator
He is the PI of the Erasmus+ project located at AI ASCR, CZ. His main sceintific interest is exoplanetary science. Petr Kabath focuses on measurement of radial velocities of exoplanetary candidates and on detection and characterization of exoplanetary atmospheres. Before taking up the position of research scentist at Astronomical Institute ASCR, he was working at European Southern Observatory as a Postdoctoral Fellow and a staff astronomer at Paranal observatory for nearly 6 years.

Marek Skarka
He is a senior postdoc at AI ASCR, CZ. After obtaining his PhD at Masaryk University in Brno, CZ, he spent two years at Konkoly observatory, HAS, Budapest, HU. His expertise are stellar pulsations, binary stars with pulsating component, and time-series analysis. Currently he works on spectroscopic follow-up observations of exoplanetary candidates.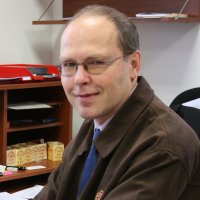 prof. Vladimír Karas
Director of AI AVCR
Research scientist at the Astronomical Institute of Academy of Sciences, wich he joined in 2004. He has since then taken charge of Relativistic Astrophysics program. Before coming to the Prague section of the Institute, he held a position of Associate Professor in astrophysics at Charles University. As a director of the onstitute, he is supporting mobility and educational projects and he possesses 5 years of expirience with high level management of largest astronomical indstitute.